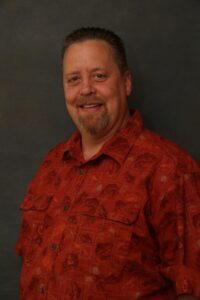 Kitchen Manager
Mankato Men's Program
507-385-7606
stephan.rocheford@houseofhopemn.com
Stephan Rocheford joined the House of Hope family in mid-2010. He brings with him 30+ years of cooking and managing experience.
Being a General Manager, as well as Kitchen Manager in several large"family style" restaurants and kitchens has more then prepared him for the challenge of feeding all of our clients and staff a nutritionally balanced "home cooked" type menu, while at the same time maintaining a budget by diligently shopping for the best quality foods at the best possible prices.
Stephan himself is a former client of the House of Hope from back in early 2004 and would be the first to tell you "I am one of the many success stories to have gone through this program and am so very grateful to have been given the opportunity to work here and be part of this family. To have the chance to give back to the facility that helped turn my life around is nothing short of a dream come true".